So, today I was hoping to be able to share a post with an announcement, but alas, it is going to have to wait. So in the meantime, I'm going to follow
Brooke
and Jessi's leads and share my Wednesday confessions (hosted by
Kathy
).
These are my confessions:
Sometimes I have really bitchy mental reactions to messages I get on OKCupid. One guy messaged me and asked if I was native to Portland. The ensuing convo was literally exchanging the towns we grew up ion and where we live now. And then he asked if I want to meet up. No, I do not want to meet up. If you can't come up with something more interesting to talk about based on my profile, then I have no desire to spend an hour and a half drawing answers out of you while sipping tea that you probably will make me pay for.
Continuing in that vein, don't ask me out and then ask me what I would like to do. I would like to know why you asked me out without having a plan. I'm bored now, moving on.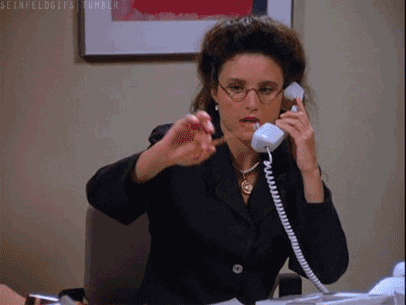 And seriously, how am I supposed to respond to this:
Or this:
Or this:
No, no, no. Stop it.
I dread most of the dates I go on. Not only do I have social anxiety, but most of the time, the book I;m reading is way more appealing to me than getting a drink and making small talk with a stranger.
I really hate being told that the fact I belly dance is sexy. No it's not. I don't want people to think of me as sexy unless I give them permission. Belly dancing does not equal permission. I always assume a guy is two inches shorter than the height he lists on his dating profile. Tonight I have a date with someone who is 5'3" (and I'm 5'4.5"), so I'm kinda curious to see how that plays out...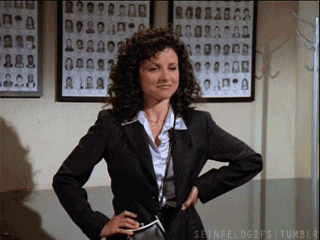 Yeah, so Elaine kinda sums up how I'm feeling about dating right now. Good thing I have friends and family who I like to hang out with.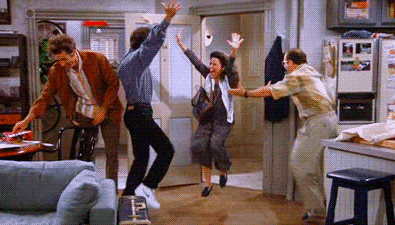 What do you confess?